Category Archives:
Travel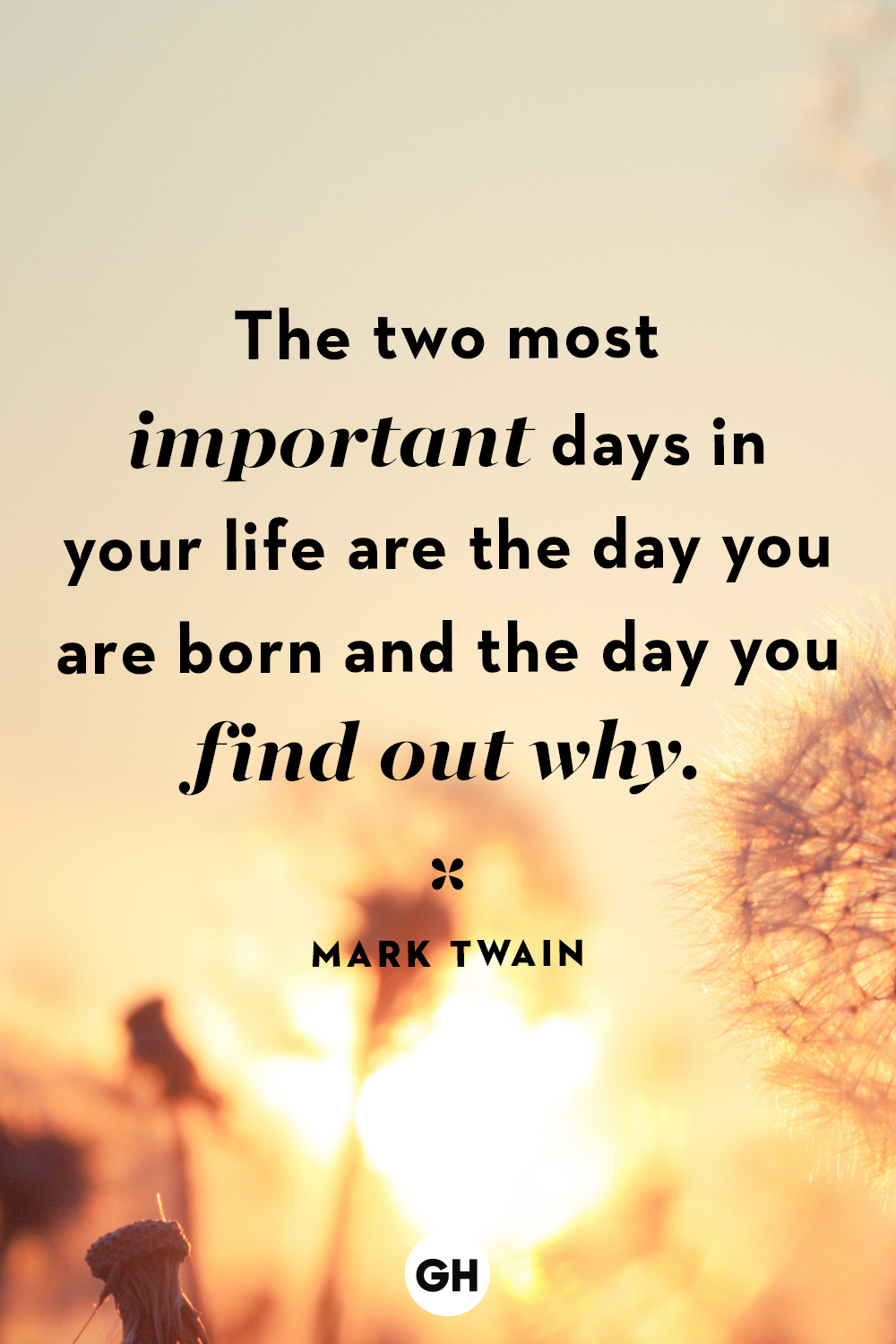 The past two days have been beautiful here in Southern Ontario. Definitely not a typical winter so far. We have had blue skies, warm temperatures – all so tempting to get out and hike, or walk, or just sit in the sun and enjoy it. Okay so maybe it's not that warm to sit in the sun and enjoy it. But it has been beautiful out!
I enjoy walking and exploring new areas. Yesterday I took a very long (2 hours long) walk in the area. I need to get out walking more and I am so glad I did!
One thing I noticed while walking were the houses. I live in an area that is definitely more prosperous than other areas I have lived in. So the houses can be quite big. And today it got me thinking – why do people want such big houses? Is it to show other people that they are successful? Some of these houses obstructed views for others. And they take up so much space. And do they really enjoy cleaning them? Do they all have housekeepers? What about the lawns? Landscapers? So many questions went through my mind.
Many (many) years ago, I had a dream of owning a big house out in the country, with a wrap-around porch, and rocking chairs out on the porch to sit on and enjoy the day whittle away. Now I think – why would I want that? I would love to have the money that it would cost to have a big house but I'd use it to travel! (When we can again that is!)
I love the views I came across and all I could think about was, what if developers decided to come in and take it all away, just to build apartment buildings or ridiculously large houses that no one can really afford but pretend that they can?
My mind is a funny place, when I go walking I think of all sorts of things that make me question people and myself too. When did I become judgmental of people for owning a big house? Am I judgmental? I really try not to be, but I just don't see the point in a big house. But that's just the way I think I guess.
In the meantime, I will continue to enjoy my walks and enjoy my often strange thoughts!
2020 has been a very unusual year – one full of worry, angst, and for some of us, a year of joy and new beginnings.
We can despair over what has been wrong this year, or we can rejoice that we have made it through and that there are better times ahead of us.
I personally have found joy this year. Joy in a new grandson in August, a move to my own place, a new job and a new outlook on life. The love I feel for my grandson has been amazing. I find joy and love every minute I spend with him. His baby laughter, his smiles, and his cuddles warm my heart. I also look forward to the coming year as my son and his girlfriend are expecting a baby in May. Another grandbaby to love!!
I moved out of my parents' place at the end of July and started a new life closer to my daughter and grandson. While I will always be grateful that I had the chance to be with my parents for the past three years, I am also grateful that I am now living on my own and have my own space. I love the quiet. I can stay up late. It's been a good few months and I am grateful that I have this for myself.
I found a new job that I really enjoy. I look forward going into work each day, talking with my co-workers and conversing with the customers. While I wish I was moving around more in my job, I enjoy my time there. Being considered an essential worker has made people more appreciative of what we do and they tell us this. It's so important to our minds to know that we are appreciated for the work we do.
I also have a new outlook on life. Nothing lasts forever. We must take every day as a chance to find peace and joy in whatever we see and whatever we do. Take things in stride. Be careful, be safe and be kind. If it takes me a bit longer in line somewhere, so be it. It's not so awful that I have to get angry at the people around me.
We have all been given the precious gift of life. We need to be grateful for every scent we smell, every breath we take, and every sight we see. We may not get many so be grateful for we do get.
We all want to have 2020 be a distant memory, and one day it will be. Let's learn from what happened in 2020 to make the rest of our lives the best of our lives. Peace out 2020 – bring on 2021 and may you all have a joyous New Year.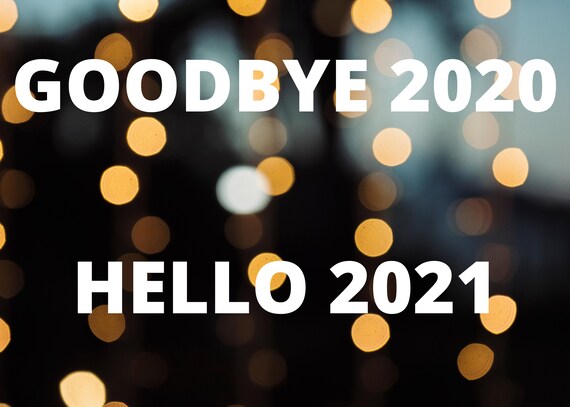 The past three days at work have been painfully slow! The Christmas rush is over and where I live we have been put into lockdown. I think people are actually listening to this lockdown notice and are trying to stay home as much as possible.
Despite that, there are still people coming into the store. We are an essential service after all, people need to eat and feed their families. I have been very pleasantly surprised at the appreciative people that have come in the past three days. Everyone is keeping their distance, being respectful of others in the store, and are generally in a good mood.
I believe the next couple of days will be busy, with New Year's eve coming up and the fact that we are closed on New Year's Day. Perhaps not, but I suspect that will be the case.
In any event, people
are behaving, and there have been no incidents. I wish it was busier, or at least steadier with customers, to make the time go quicker, but I'd rather people being safe. I actually sought out more work last night – I ended up dusting the perimeter of the store, which took almost 45 minutes of my time. It helped pass the time away.
Be safe everyone, follow the rules and we will all be able to get back to normal soon! Till next week…
I have finished work now until Boxing Day, which I realize is only one day off however it is still a break from the craziness that has been this week at the store.
It has been a crazy busy week and I have been exhausted every day when I get home. Today was no exception, however I did come home in an infinitely better mood than I expected!
It is always nice to be acknowledged at work of doing a good job, and that is what happened today. I was wishing my supervisors a Merry Christmas before I left, and I was told that I was doing a great job and they are really appreciative of the energy I bring and the positive attitude. It was something very nice to hear at this time of year, especially after the year we've all had!
It has been a week of so many emotions. I am ever so grateful for the family and friends that I have who support me and love me. I appreciate every one of my followers on here too. Merry Christmas, Feliz Navidad, Season's Greetings, Happy Holidays, Vesele Vanoce, Shèngdàn jié kuàilè.
Christmas + lockdown + crazy customers = AUUUUGGGHHHHH!!!!
Today was an insanely busy day at the store. My throat is sore after each shift from repeating myself so many times – soooo many times. I worked five hours today and the only time there were no customers was when I was upstairs on my break!!
And seriously – so many customers just choose to ignore the rules of the store. Stay 2 metres apart. Wear a mask (it is MANDATORY here!). And look at the sign at the till – it clearly states to wait until the cashier tells you to move forward.
I really don't know how much clearer we have to make it. And then to give us attitude when we tell them that we need to clean the belt before they place their groceries on it. My God it takes us 30 seconds – just wait!!!! Argh.
Today, I was frustrated by a few of them doing this, so I started spraying our disinfectant within inches of their groceries, and not putting the belt on so they could add more. No. No no no. We need to clean to make it safer for YOU. If you are not going to follow the rules, then you need to deal with us being testy at YOU. Do we want to be cleaning like we have to, having our hands so dry from the chemicals that no amount of moisturizer will make them soft again? No we really don't. Do we enjoy talking to you through a plastic screen to protect both of us? Not really – it's difficult to hear you and we know it's difficult for you to hear us. Again, please be patient! We have these measures to keep us both safe.
I have two more days of working then off for Christmas Day – and back to it on Boxing Day. I can do it – I know I can. I just need to mentally prepare for it tonight. That or play some fun songs on my way to work so I'm in a good mood when I get there!
Anyway – please be kind to your grocery store workers. We are doing the best we can!
Till next week….
Some would say this, while others would argue that point this year. Let's look at it as 2020 is almost over and let's move on to bigger and better things for 2021. January 20 2021 is probably the most anticipated date of 2021 that people are looking forward to at this point.
But let's not talk politics. Let's look at the wonderful things that are happening in the world right now. Because there are wonderful things happening! Prince William and Duchess Catherine for instance. Watch this video and tell me it doesn't bring some joy to you.
I'm a Canadian and one of our national airlines every year does a special Christmas miracle. This year is no different.
So let's be grateful and spread the joy this year to those who are not as fortunate as some of us are. There are many things to be grateful for this year.
"Do you need any bags?" "Do you have an Air Miles card?" "Will that be debit, credit or cash today?" "Thanks for coming in and have a great day!"
I swear I am saying these in my sleep these days. Today was by far the busiest day yet at the store! I am completely wiped out – which I can't really understand. I stand in one place for 5 or 6 hours, I don't really move except for packing bags and sometimes helping the old people by putting stuff back into their carts. How can a job where you just stand there and talk to people be so exhausting? I really don't the answer to that but it is very true!! Today's shift was over 6 hours and I don't want to get off my couch now to do anything!
I enjoy talking to most people, but why are there always some who have to ruin it for the majority of people? Today there was a lady who told me that it didn't matter what I was "supposed to" – her words – "rules were made to be broken and especially during Covid we shouldn't have to worry about rules". Umm…. what???? I was so dumbfounded by her attitude and tone with me, that I just finished up without talking to her again, despite her trying to engage me in a conversation lol. Yeah I was being salty and I don't care. It's a tiring job trying to be nice to everyone, especially those who have really weird attitudes about things.
Anyway – just a couple of more weeks of holiday madness – cannot wait for the season to be done and over with!!! I'm already tired of being nice (hahaha). Till next week – be kind to everyone!
Winter is my favourite season of all – the quietness and peacefulness I feel when I walk outside at night with the snow glistening around me. It is a beautiful night tonight and I decided to walk around and see some of the Christmas lights in the area. Not too many on tonight but it was still a beautiful night for a walk.