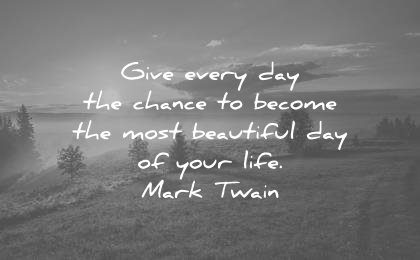 If you won the lottery – let's say $5,000,000 (Canadian – since it is tax free winnings!) – what would you do with the winnings?  Would you travel ?  Pay off debts and save?  Would you do something you've never done before, or maybe go somewhere you have always dreamt of seeing?
I have dreamt of what I would do.  Pay off my debts.  Save some of it.  Give some away.   And then travel – to all of the exotic places I have always wanted to see.  Bali.  Fiji.  Australia and New Zealand.  Take an African safari.
Then I would come back to Canada and make my one big dream finally come true.  I would open a cafe.  One that specializes in pastries – homemade by me, with coffee on the side.  People could come in, sit down, and talk about their travels.  That's the dream that keeps me going.  One day it will happen – and even without lottery winnings, I know I will succeed in having that cafe!!
So what would you do if you won the lottery?
I started blogging, seriously, after I had arrived here in China.  I am sorry I didn't do more blogging when I lived in Prague, but it is what it is!!  Blogging has become my newest addiction!!  It's a healthy one at least.  My food addiction – well not so healthy sometimes haha.  My book addiction has been seriously curtailed due to me leaving in less than two weeks – I have had to reduce the number of notebooks I have to about 5 – and that was hard to do!
Back to blogging – I started blogging because I love writing.  I wanted my family and friends back in Canada to read about what I was experiencing.  I never really thought much about what kind of impact blogging would have on me.  I am trying to keep up a schedule with my blogs, but some days I have "blogger's block" (is that a thing?), and other days I want to write about so many different things!
I am happy to say that it has had a very positive impact on me.  My writing skills have improved, as have my photography skills (at least in my mind they have!).  But more importantly, I have discovered a whole new world – a fantastic world.  The world of bloggers.
I have spent this afternoon reading blogs about people giving up their careers for a year or two and traveling around the world.  I enjoy the traveling blogs.  I have been reading food blogs, inspirational blogs, and so many more.  The world is a crazy, and a bit scary, place these days, and it is so nice to read so many happy stories.
Blogging is such a great way to connect with people from all around the world, and read about what other people are talking about or seeing.  It has opened my eyes and has inspired me to pursue more dreams.  I have also added more places to see and visit on my ever-changing bucket list!
I am so grateful for all of my fellow bloggers who have started following my blog, and wanting to read about my life and my thoughts.
So this blog is to my fellow bloggers – thank you so much for becoming a part of my blogging life, and thank you for sharing with me your life.  I appreciate all of you!!
The United Experimental School of Ahsju and Livon is the name of the school I have taught at this year.
This school was amazing for so many reasons (the students, the teachers) but the sheer size of this school was incredible.  It looks like a shopping centre.
From the cafeteria that can seat at least 800 people to the auditorium that seats over 1,000 people, to the size of the classrooms ~ I have never seen an elementary school this size before.

There are 5 floors, the first being the library, the offices, the cafeteria, auditorium, and the special classrooms. The remaining floors are all classrooms for grade 1 up to grade 9.
It is only two years old so it mostly comes with modern amenities (except modern toilets ~ thank goodness they have handicap toilets for those of us who don't like squatting).
It really is a sight to see!!  I am so proud to have been part of this school!
Awww the sun. It's a glorious thing. It gives you a bronzed look, necessary Vitamin D, a sunny spirit and an overall great feeling. Sunny days, anytime of the year, always put me in a great mood.

But at 5am?? I am trying to get used to the very early sunrise here in Northeast China. I just need to adjust my evening routine to accommodate my early waking hours.
With the early sunrise also comes sounds like birds chirping and some that are not, what I consider, normal sounds for these hours. Children's voices outside at 5:30am, people walking and talking (loudly), the cars honking (why???), and the sounds of spitting outside my window. If only I could sleep with my window closed!


Awww yes, the glorious sounds of spring and summer are upon us. Its time for me to start walking early in the morning and take advantage of the early sunshine!
If someone asked me what my favourite grade was to teach in China, this was it. Grade 3 without a doubt. These kids were awesome.
They were fun to teach, they were funny, they understood a lot, I could be silly with them but they also knew when they had to listen. One loud bang of the giant yellow ruler and they knew it was time to stop and listen.
Playing with them at lunch time (what time is it Mr. Wolf!), eating lunch with them every day, bonding with them outside of school at the playground ~ these are the kids that I will miss the most.
There are only two Grade 3 classes, each with 36 students, so it was much easier to get closer to them. These kids ~ oh these kids ~ I will miss their laughter, their questions, their smiles, and their generous nature. The snacks they would feed me, the high fives in the hallway, and lots of hugs.
Albert, Frog, Yoyo, Sun, Sam, Terry, Derek, Nick, Coco, Cici, Angel ~ these are the names that immediately come to my mind but I will remember every single one of them. (I wish I was just making those names up….but I'm not. Those are their English names!)
The Grade 2 students may have made me a better teacher, but the Grade 3 students showed me how much I truly love this career I have.
Shine on kids, be the stars you are all destined for and know that I am going to miss you all so much!!