I had a customer come through today with two containers of salted caramel ice cream, and it made me think of all the salted caramel ice cream I've had over the years.
While all of them were good, there was a standout for me. Angelato's in Prague. Near Hellicova tram stop. I went in one day, first time I had ever gone, and took a look at all the varieties of gelato they had. The salted caramel one popped out to me, so I decided to indulge with two scoops of it. I have never experienced any food that has made me stop and savour the taste like this gelato did. I seriously took a spoonful of it, and the taste and texture made me stop in my tracks, and savour every mouthful.
I went back another time when it wasn't busy so that I could ask where they learned how to make it – and the guy who made it (at least back then) was taught in Italy. It was the real thing. And the best thing. Awwww sweet memories!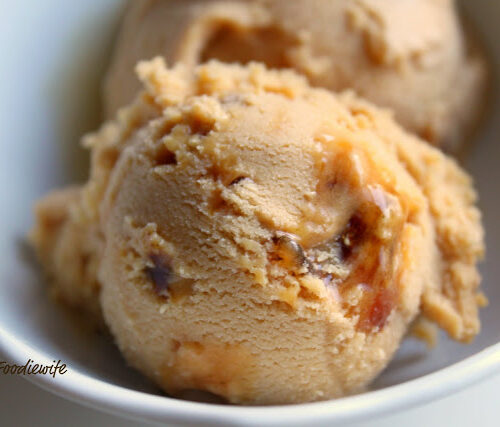 This is not the real stuff from Angelato's but it does look good!